Innovation
The topic of innovation is deeply anchored in the DNA of LAPP. "Innovative" is one of our four guiding principles. For LAPP, generating innovations means understanding the customer, placing them at the center of the service offering and constantly finding new, better solutions for their requirements. With new innovations, we support our customers with connectivity solutions and thus transmit energy, data or information. Because our mission is clear: "Reliably connecting the world". We want to be the first choice for our customers when it comes to innovative solutions for connectivity technology.
Future Lab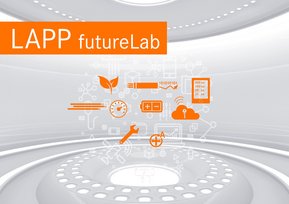 In our Future Lab team we work daily on expanding our technological leadership. To this end, we review current technology trends and take them up to improve our products or pursue completely new approaches. We deal with the topics of tomorrow and develop innovative solutions for our customers. The central starting point for us is not only the latest technologies and ideas but above all the challenges and problems of our customers.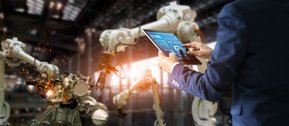 Industrial Internet of Things
We accompany our customers on their way to IIOT and Industry 4.0 by developing innovative solutions like our Predictive Maintenance Box.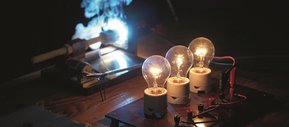 Direct Current
The potential of direct current technology in the direction of energy efficiency and Industry 4.0 is enormous. LAPP is researching solutions for this future technology with partners and is actively involved in the DC Industry 2.0 consortium.
Our work
We rely on a strong team for the development of our innovative products. As part of our Stage-Gate®-Process, we are constantly expanding our product portfolio with innovations. Our products and materials are subjected to stringent tests in our laboratory. They are also tested for practical suitability and readiness for series production in our future-oriented test center. With our experts from Switzerland, we are constantly researching the most modern compounds and developing innovative solutions for our customers.
In addition to our classic Stage-Gate®-Process, we have developed our new Innovation-for-Future Process. This process also gives radical and disruptive ideas room to mature and develop. Triggers for these ideas can be technological progress as well as problems of our customers from their everyday work. We are in close contact with our customers and other partners in this regard.
We look forward to the exchange with you about your current challenges and problems as well as our innovations. Please feel free to contact us at the following e-mail address: InnovationManagement.uil@lappgroup.com.
Your Lapp Innovation-Team