Product Innovations
WE CREATE CONNECTIONS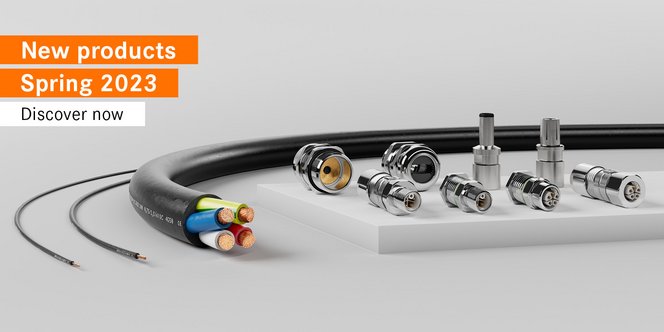 PRODUCTS, SOLUTIONS AND SERVICES THAT ARE JUST RIGHT FOR YOUR APPLICATION
Technologies, machines and factories are constantly evolving – and so is connection technology. This is why we continuously optimise our connection solutions and create new products for the industry of the future. Whether these are for mechanical and plant engineering or industrial communication – as a pioneer in technology, we construct new and suitable solutions for your applications and our new products for spring 2023 are no exception.

Quality always comes first for us. It is with this in mind that we test the connection solutions and products in our own laboratory – both the hardware and their flawless functioning. Our experts develop just the right products for your industry and your requirements, for today and tomorrow.

Innovative and of the highest quality – the new products from LAPP.

Get the new LAPP products here today: