Your ÖLFLEX® CONNECT benefits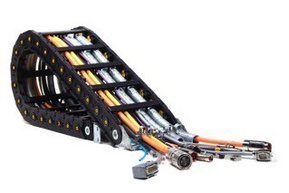 Lapp's long standing expertise in designing and building a wide range of cable assemblies and our extensive product range combines to offer a wide scope of services.


No capital expenditure
Avoid investing in your own production facilities - leverage our state-of-the-art equipment and tools.
Less operating expenditure
Benefit from a simplified supplier base – Lapp supplies all cable connectivity components from a single source.
Reduced Inventory
No need to carry stocks of connectors, cables, conduits and hoses. Avoid component scrap or waste from cutting cable.
Highest scalability
With Lapp, you are able to respond to increases in demand immediately. Working with Lapp, you support machine development and serial production - one supplier for individual pieces to whole series.
Technical expertise
Make use of Lapp's decades of cabling technology expertise. Rest assured for reliability and safety from uncompromising brand products.